My Fall Front Porch
I was tickled to be invited by Kendra from Joy in Our Home for a fun Fall Festival Blog Hop.  I hope you come along all week and gather some great inspiration for getting your home decked out to celebrate all the fall season has to offer.  Come on in and enjoy the tour!
The breeze kept blowing the leaves from the sycamore trees onto my walk and stairs, but the crunchy leaves just add to the fall feeling on my porch.
I painted an old Ikea frame a soft brown and added fall florals, leaves and gourds to it.
My husband and I have been enjoying our porch so much since we finished furnishing it this summer and now I have the opportunity to decorate for the holidays!  One little secret….my favorite spot is the love seat, because I can stretch out and put my feet up!
My deep blue pots really pop against the orange of the pumpkins.
I am so happy with the blue color we chose for our front door this year and the brown and fall colors.
We will eventually get some cool evenings here in Florida and when we do, it will be nice to have some cozy throws to cuddle under.  My little plush footballs are a nod to football season in full swing!
The best times for my hubby and I on the porch are the evenings, when work is over, we can close up our computers, put down our phones, and enjoy the cooler temperatures when the sun has set.  
My lanterns from Pier One Imports are all aglow with candles that come on automatically every evening at dusk.  
Even the faux pumpkins in my antique tool box have a special glow under the porch lights.  I hope you have someplace as cozy to spend a quiet evening this fall.
Vignettes on Monday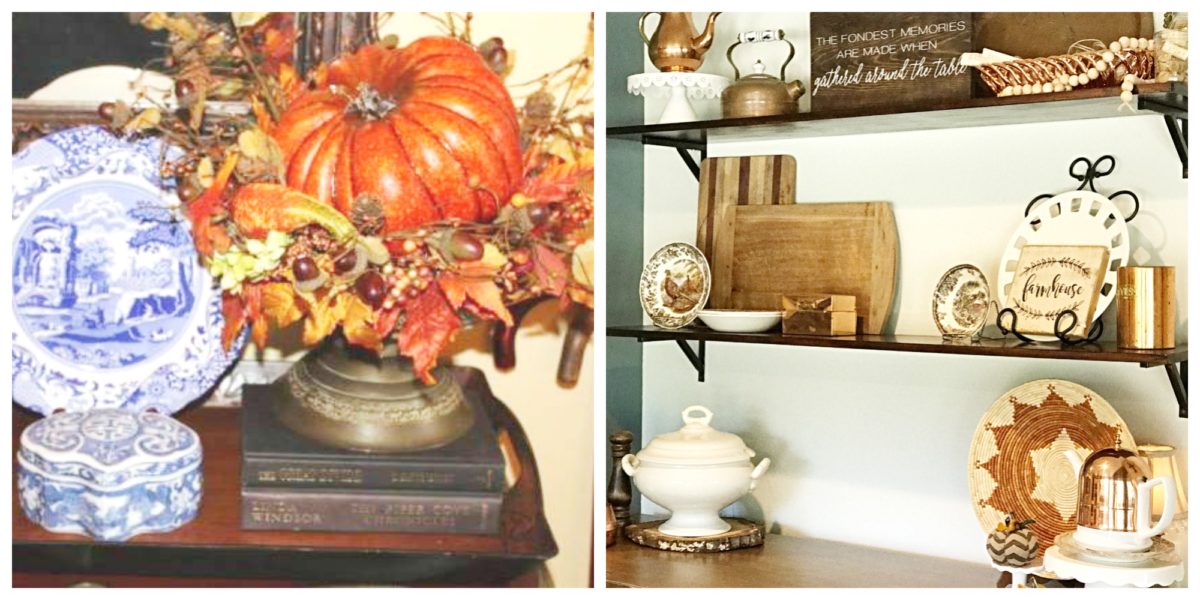 My Creative Days|
Elizabeth Joan Designs
Noting Grace
2 Bees in a Pod
Belle Blue Interiors
Farmhouse On Elder Hill
Front Porches on Tuesday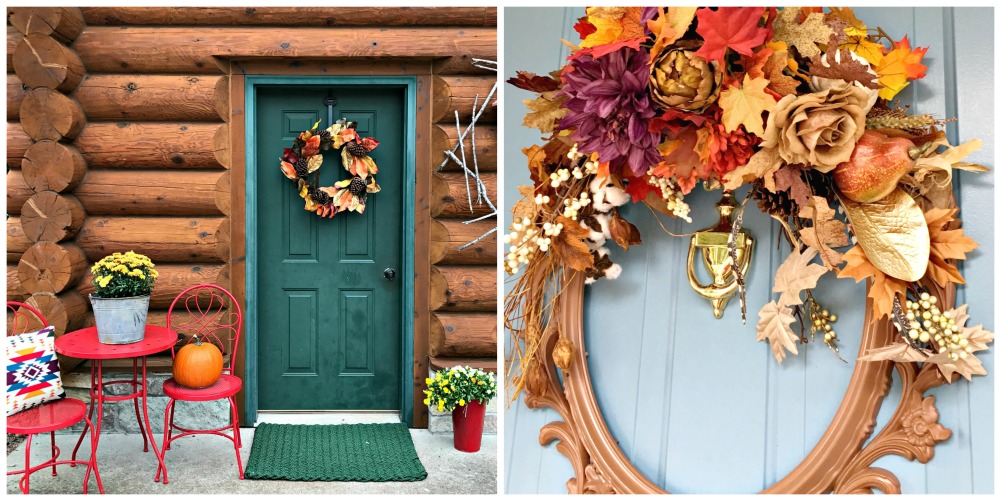 Little Brags
Life Love Larson
Hood Creek Log Cabin
Poofing the Pillows 
White Arrows Home
Celebrate & Decorate 
Fall Recipes on Wednesday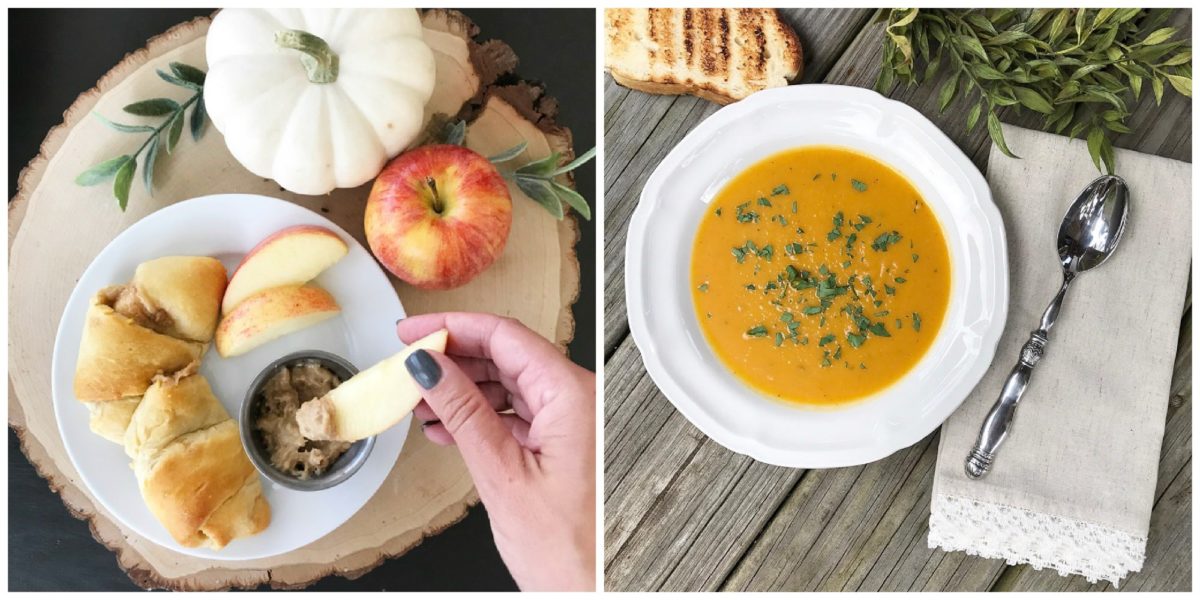 Joy In Our Home
With Two Spoons 
Honey n Hydrangea
Brooklyn Farm Girl
Crisp Collective
Tablescapes on Thursday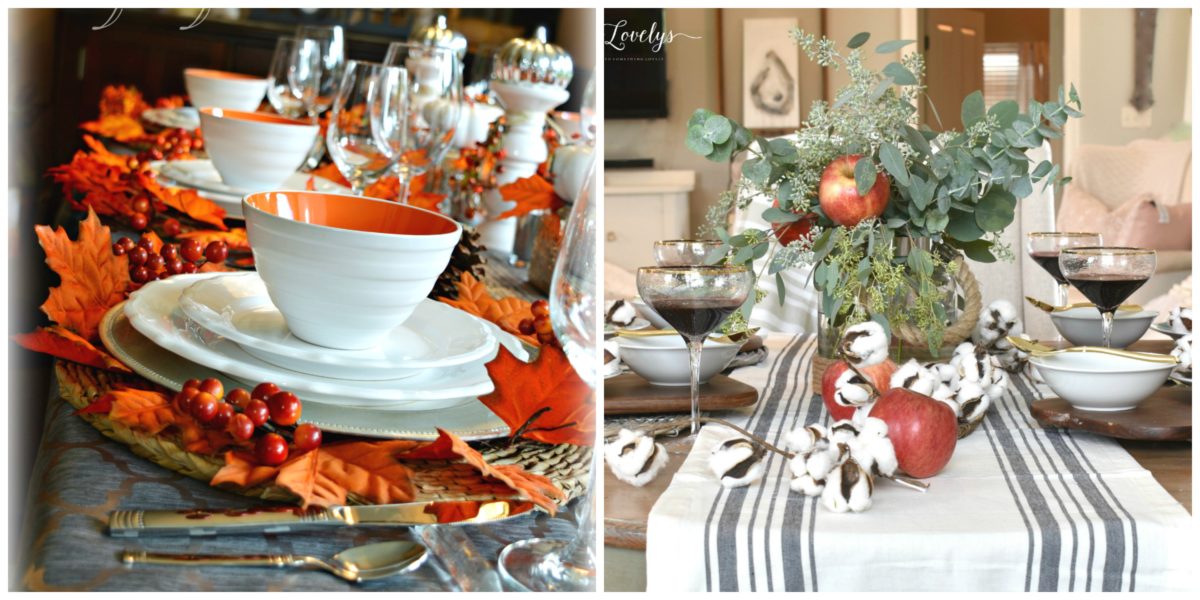 Repurpose and Upcycle
Timeless Creations
Kingsbury Brook Farm
Back to Blueberry Hill
Dining Delight
Lemons To Lovelys
Mantles on Friday

Anderson + Grant
Personally Andrea
Beesnburlap 
The Mountain View Cottage
Making it in the Mountains
Lemons, Lavender & Laundry